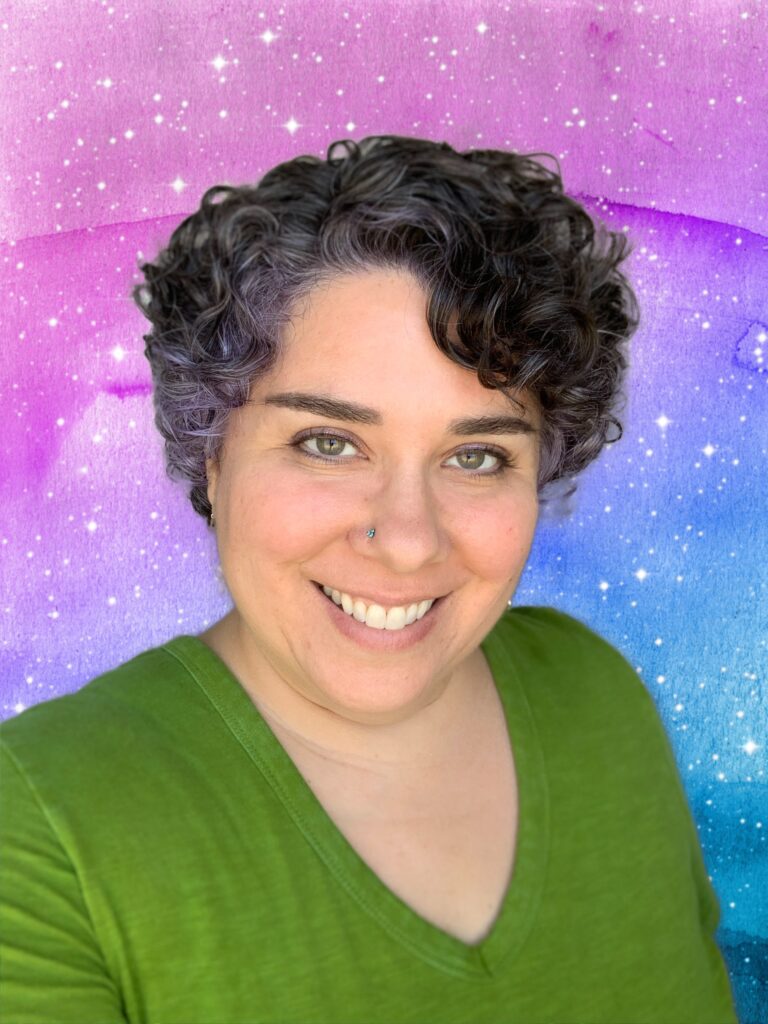 Welcome! I'm a mixed race (Indigenous Egyptian & white) child of an immigrant, and an INFJ.
I grew up with one all-surpassing desire: To be understood.
At the time, I didn't know that I was an INFJ, or that INFJs are the rarest MBTI type. I just knew that everywhere I looked, I saw people whose minds and hearts functioned differently from my own.
I longed for the haven of relationships in which I could feel seen, known, and valued for my differences.
The truth was, I ached to understand myself.
I needed to know why alone-time is like oxygen to me, despite my drive for connection.
I knew that my feelings run deep and strong, but struggled to take care of my emotions instead of reject or drown in them.
I observed that sometimes my thought life felt creative and productive, and other times it seemed to choke me like vine of anxiety— but I had no idea how to guide it.
I seemed to always be overstretched by the needs of others, without energy for self-care or driving my own dreams forward. I felt trapped by fears and at a loss for how to get my needs met.
I clearly needed more sleep and downtime than anyone else I know, but pushed myself to do more, certain that my needs weren't valid.
I suffered with the suffering of the world, but felt immobilized about how to help. I had no idea how to make use of my natural gifts.
I had no idea that I already contained all the ingredients I need to flourish.
Pursuing the path of a Licensed Marriage & Family Therapist (aka Relationship Therapist) for the past 24 years has deepened my understanding of human nature– others' and my own.
My own growth and healing work has guided me out of pain and overwhelm and into the natural current of my personality… and I expect to be on this rich path for the rest of my life.
Among the resources that have helped me most has been deep-diving into the building blocks of my INFJ typology.
Spoiler alert: The truth is that we are different.
Our differences carry gifts and contributions that this world desperately needs.
As I've moved deeper into the power and ease of working with my nature, one thing has crystallized: The pain of self-doubt and the drive to push ourselves to function like everyone else is a tragic waste of of our vital potential.
Imagine what would happen if every INFJ on earth felt nurtured, well-tended, confident in our strengths, and alive with the gifts that come from what make us different!
And I mean every INFJ. My work focuses on the intersections of our identity, and holds special space for communities marginalized due to race, sexuality, gender identity, relationship expression, visible and invisible disability or chronic illness, body size, and other identities.
Within our empathy, vision, insight and wisdom, there is the potential to change the world.
And that's how my own vision was born.
A place for INFJs from all over the globe to come together to better understand ourselves and be understood.
To find ease in using our inherent gifts, and release from the way we think we 'should be'. To live our lives with real joy and peace, simply flowing in the current of our natural abilities. To make a contribution to this world simply by being ourselves.
I hope you'll join me.